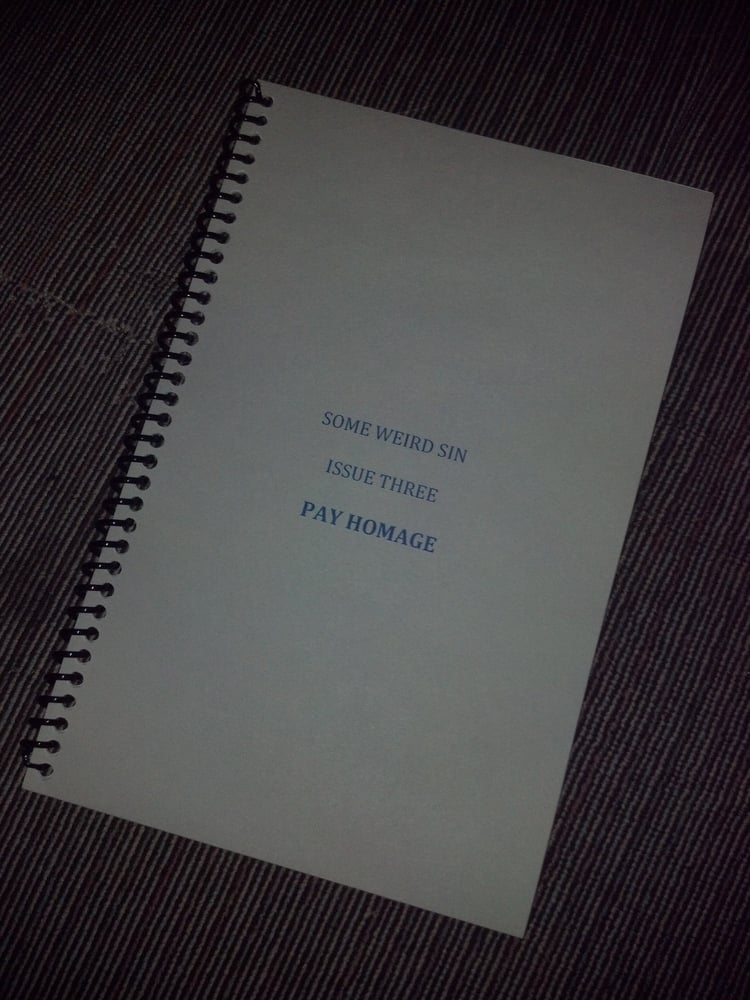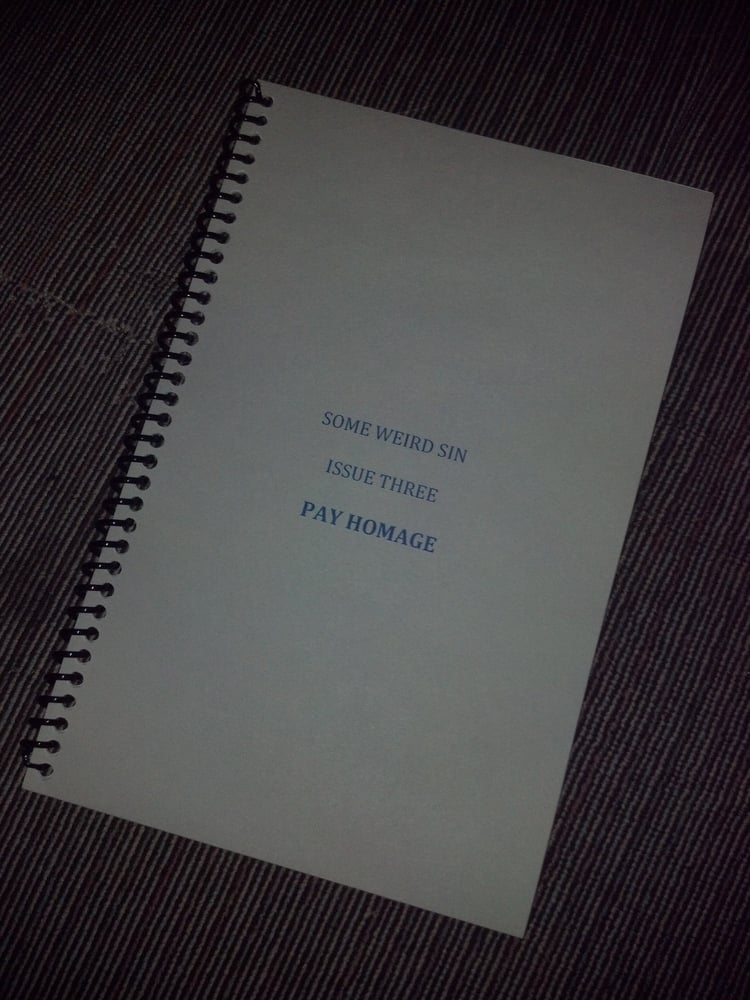 Some Weird Sin Issue 3
$10.00 / On Sale
Issue 3 of Some Weird Sin featuring poetry and prose by Taylor Mali, Cristin O'Keefe Aptowicz, Betty Doyle, Raechel Menke, and more.
This is a LIMITED EDITION. Only 45 copies were printed, with only 25 copies being available for sale (the remaning copies being reserved for contributors). Each copy is signed by the editor and hand-numbered. Once these are gone, they're gone. No more will be printed.
A portion of the profit from the sale of Issue 3 will be donated to the Weeks Family and the Jon Weeks Pancreas Transplant Fund to help alleviate the burden of excessive medical bills, as well as the standard cost of living. For more information and to donate more, please visit http://www.gofundme.com/2adp3s and read about Jon's heroic story at ConnectToHome.
We are sad to report that Jon Weeks has since passed away. On March 3rd, Jon lost a very long battle with Host Versus Graft Disease--a form of rejection that is not very common with organ transplants.